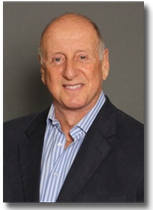 Barry Eisen - Motivational Speaker, Business & Personal Coach

Featured Columnist for A New Perspective
Barry graduated from Union College, Upsala, and Fairleigh Dickinson University, majoring in Psychology and Business. After graduation, he played semi-professional baseball, where he first came in contact with hypnosis for athletic performance.
At the age of 23 Barry became a distributor for a rising company in the emerging network marketing field. His organization grew to be one of the largest and most profitable in the country and he was asked to lead one of the company's subsidiaries. When the founder (Barry's mentor) died in an aircraft accident, the company all but vanished. Barry was asked to speak at sales and marketing councils, chambers of commerce, companies and industry gatherings. His talk always came around to his mentor's consistent message—Have a focused MINDSET and do what's right, not just what's easy.
Barry transferred to California where he and a partner started one of the very first companies teaching personal development for corporate growth, and helped bring hypnosis and behavior modification into the mainstream workplace. They trained hundreds in Los Angeles, San Diego, San Francisco, New York City and Paramus, New Jersey.
Over a 40 year career, Barry has given more than 6,000 business presentations, coached hundreds of individual entrepreneurs, and keynoted dozens of events. As a respected hypnotist, he's done thousands of private sessions for students, athletes, sales personnel, those in pain, and those interested in changing habits, attitudes and improving performance.
Spending quality time with his family is the one thing that trumps his excitement to be doing what he does best; making a positive difference that matters.
For more about Barry's work visit: www.barryeisen.com