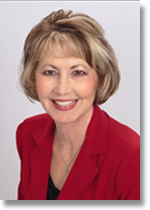 Kari Joys - Catalyst for Healing
Featured columnist for Living With Joy
Kari Joys, M.S. is a globally-recognized psychotherapist, a highly-skilled seminar facilitator and a best-selling author. She is best known for her JoyIAm Heart-Centered Process of Integrative Psychotherapy that consistently transforms pain into joy and helps 'lost souls' blossom into happy, healthy people.
Kari is a dynamic catalyst for change. Over the years, thousands of people have benefited from her powerful and compassionate work through her psychotherapy practice, her workshops and trainings and her presentations on radio and TV.
Kari has special expertise working with issues of stress, anxiety, depression, dysfunctional families, couples issues and recovery from all types of abuse. She utilizes both tears and laughter to empower individuals and help them transform their challenging emotional issues into joy, self-esteem, inner peace and lightheartedness.
Kari Joys is the Director of the Center for Creative Change. She is the author of four self-help books, Choosing Light-Heartedness, Release Your Anxiety and Depression Naturally, Finding Joy Around the World, and Who Stole Your Joy? Her books are available on Amazon.com.
She is also the co-creator of the popular Twitter hashtag called #JoyTrain. #JoyTrain connects millions of people daily and spreads love, joy and peace globally.
For more about Kari's work visit: www.kari-joys.com
Click the cover to order one of Kari's books: