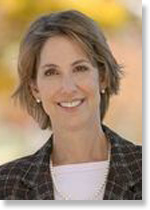 Beth S. Patterson, MA, LPC - Licensed Psychotherapist & Grief Counselor

Guest Columnist for Beyond The Pain
Beth Patterson, MA, LPC is a licensed psychotherapist and grief counselor in Denver. Beth specializes in grief, loss and life transitions, as well as trauma, depression and anxiety. Beth also had a long career as a bereavement counselor for various hospice organizations in Denver.
Beth is a graduate of the Transpersonal Counseling Psychology masters program at Naropa University. She is a long-time student of Tibetan Buddhism and is a certified mindfulness meditation instructor She is also a fully trained EMDR practitioner, with advanced training in EMDR and mindfulness.
Beth has published two e-books, The Long Goodbye: When Someone you Love has Dementia, and Love Without Limit: Reflections of a Buddhist Psychotherapist. She has also written many articles on Buddhist psychology, psychotherapy, grief and end of life issues, which are published on her website: www.bethspatterson.com.
Beth also enjoyed a long career as an entertainment lawyer in New York City and Colorado, and is an honors graduate of Brooklyn Law School, where she served as an editor of the Brooklyn Law School Law Review.
You can learn more about Beth's services at: www.bethspatterson.com