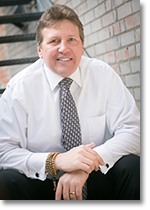 Robert Brzezinski - Transformational Speaker, Teacher, Coach & Spiritual Leader
Featured columnist for The Essence of "I AM" and Co-Host of New Thought Q&A

Robert holds Masters in Consciousness Studies and is a lifelong student of Transformational Leadership. His passion for the emerging Interspiritual Age, coupled with a thorough study of Integral theory has led Robert to a unique crossroads of spirituality and social experience.
Robert is also passionate about adult spiritual education and brings his teaching skills to the virtual classroom. He is a dynamic spiritual leader, passionate firebrand speaker, and teacher, as well as a personal coach and spiritual business consultant that continually finds ways to share the Science of Mind and Spirit in paradigm-shifting ways.
His passions include his growing up with his family, skiing, and mountain biking.

For more about Robert's work visit: www.spiritevolving.com
Follow Robert on social media: