About our New Thought New Life digital journal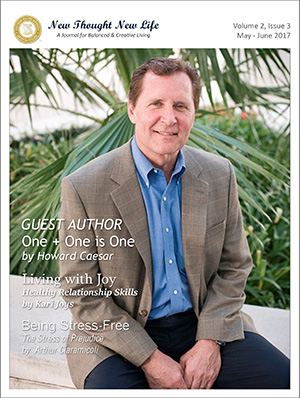 Our flagship publication, New Thought New Life is a contemporary voice for the New Thought philosophy.
This digital journal is published every other month and provided to you free, together with the basic membership to this website.
Our qualified team of authors provides the reader practical perspectives. Their columns include:
A New Perspective, Living With Joy, The Essence of "I AM", Creative Prosperity, The Keys to Whole Health, The Connection Factor, Beyond the Pain, Maturing Gracefully, Manifest Your Dreams, The Heart of Listening, Being Stress-Free, Get Momentum, and The Creative Process and more.

You will find answers, support, and advice for most every issue in life, from a New Thought perspective.
Click here for your FREE basic website membership & subscription to New Thought New Life digital journal!