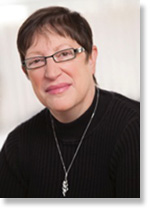 Leslie Shore, MA - Consultant, Facilitator, Author & Speaker

Featured Columnist for The Heart of Listening

Leslie Shore, B.A. Simmons College and M.A. in Human Development, St. Mary's University, is the owner of Listen to Succeed, a consultancy that focuses on using listening analytics to help its personal and professional clients achieve their highest level of effective communication. Her book, Listen to Succeed, and its companion listening analytics tool, Listening Effectiveness Profile, is used in universities, business, and non-profits throughout the United States and Canada.
Leslie applies the wisdom earned from 15 years in the educational field as a professor and instructional designer, 25 years in the retail industry and personnel management fields, and time in the Air Force, to every keynote, seminar, facilitation, and coaching session.
Her work with corporations, nonprofits, entrepreneurs, health professionals, and educational institutions in the development of intra-personal and inter-personal communication skills includes seminars, training, and coaching in listening effectiveness, organizational change, and managing cultural diversity.
As a consultant and facilitator, she challenges and inspires substantive and engaging conversation by tapping into the knowledge, expertise, and experiences of participants and by raising their current skills in intra-personal and inter-personal communication to a higher level. No one leaves a session without adding to his or her personal and professional toolbox.
Follow Leslie on social media:



Click the cover to order Leslie's book: